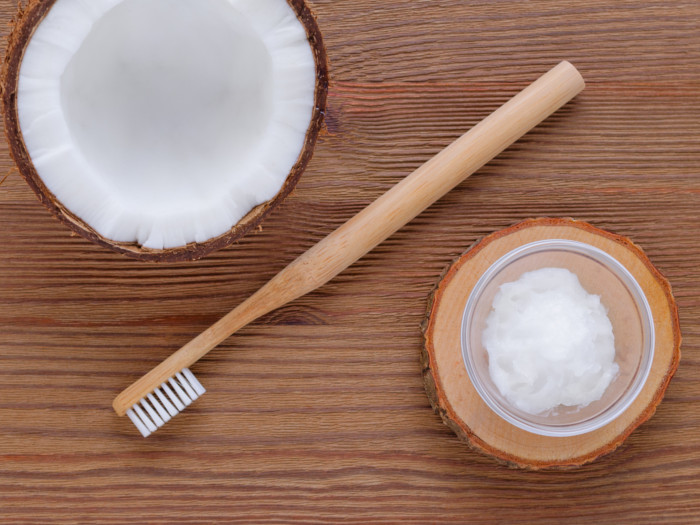 Print Recipe
How to Make Whipped Coconut Oil Toothpaste: Recipe
Use this yummy and healthy coconut oil toothpaste to clean those pearly white teeth.
Coconut Oil Toothpaste Recipe/Scrub
Put the mixer on the highest setting and thoroughly whip the oil for 5-6 minutes. The texture of the oil should gradually become fluffier and increase in volume.

If using the essential oils, add them to the whipped oil at this point and then whip the mixture for another 10-20 seconds to thoroughly mix the two.

Store the whipped mixture in an airtight container and store in a dark, cool and dry place when not in use. This will increase the shelf life and lower the risk of the oil becoming rancid.
Coconut Oil Toothpaste Recipe/Scrub
Follow instructions above to make whipped coconut oil, but do not add the essential oils.

Once the whipped product is made, mix in the baking soda (this does not require a hand mixer).

Then add the peppermint oil (for toothpaste only).

Store this in a small airtight jar, away from excess heat, light or moisture.