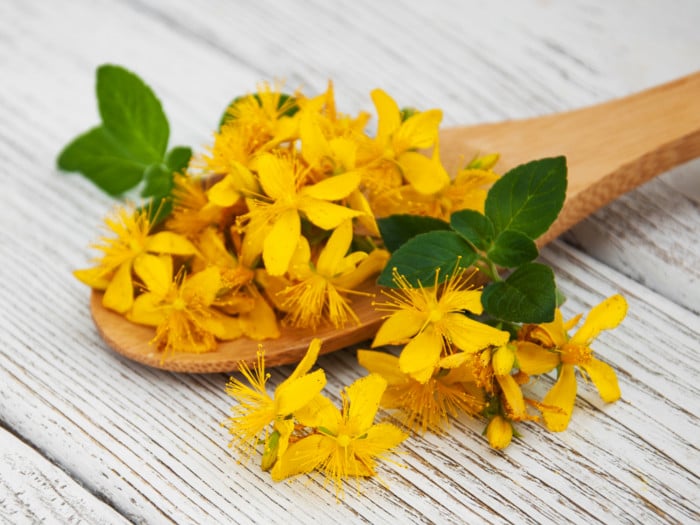 Print Recipe
How To Make St. John's Wort Oil: Easy Recipe
St. John's Wort Oil is perfect to treat any kind of boil or skin irritation. You need to make use of the freshly wilted plant when making the infused oil. There is of course more to this, which we shall see in the recipe given below.
freshly wilted St. John's wort flowers

olive oil/almond oil/soybean oil
To make St. John's wort oil, harvest the blossoms from St. John's Wort flowers and let them wilt for 24 hours.

Place the wilted petals in a clean mason jar.

Seal the jar tightly and place on a windowsill where it will receive ample sunlight.

Open the jar every 2 days and wipe out any condensation that has formed.

The oil will gradually turn red.

Strain out the flowers after 1 month and store the oil in a cool, dry place, away from direct sunlight and you're good to go! You have your own quick recipe for all ailments related to the skin.