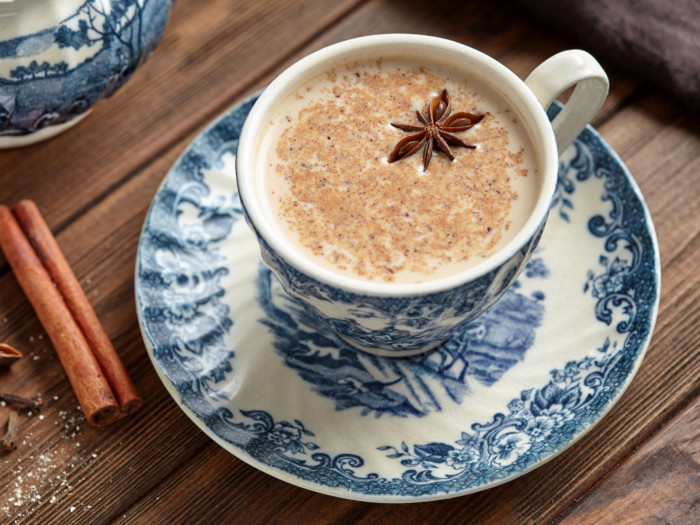 Print Recipe
How to Make Chai Tea: Easy Recipe
One of the most common things you see in a coffee shop these days is chai tea. The word chai, in India, means tea, so essentially chai tea is nothing but tea. However, Americans refer to milk spiced tea as chai tea. It is fairly simple to prepare the beverage at home. So let's take a look at its easy recipe below, shall we?
Place the spice mix in a pot of water and bring to a low boil.

Reduce to a simmer for 15 minutes, then turn off the heat.

Add 1-2 black tea bags and let it steep for 3-4 minutes. You can also add black tea powder if you don't have teabags.

Remove the tea bags and spice mixture.

Add 2 cups of milk to it and 1/4 cup of honey.

Once done, serve warm and enjoy with biscuits/cookies on the side.