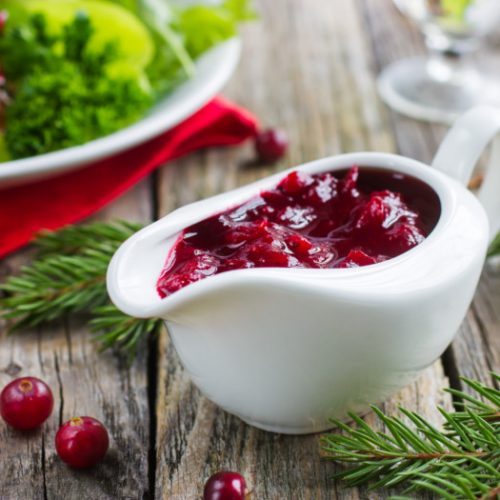 Print Recipe
Homemade Cranberry Sauce
A simple and delicious side dish, perfect for Thanksgiving!
Add the sugar, orange zest, orange juice, and salt into the saucepan and cook over low heat till the sugar completely dissolves.

In about 10 minutes, you will notice that the cranberries have softened.

Increase the heat to a medium simmer and cook till the cranberries burst, another 10-12 minutes.

Stir in the reserved cranberries and let it cool to room temperature. Your cranberry sauce is ready to be served!

You can use leftover cranberry sauce to make sandwiches or even drizzle it on waffles for a perfect post-Thanksgiving breakfast!