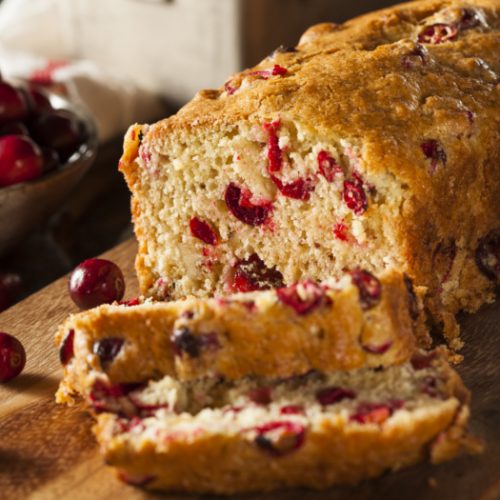 Print Recipe
Cranberry Bread
A simple and easy recipe for cranberry bread!
Preheat the oven to 350 degrees F. Grease 2 loaf pans with butter (8 1/2 × 4 1/2 × 2 1/2 inches or 9 × 5 × 3 inches).

Whisk milk, vegetable oil, and eggs in a large bowl.

Mix in the sugar, cranberries, lemon or orange zest, orange juice, cinnamon powder, and vanilla. Add in the remaining ingredients and mix well.

Pour into pans and bake for 50 minutes or till a toothpick inserted in center comes out clean.

Cool for 10 minutes and loosen sides of the loaves from the pans.

Let it cool completely on a wire rack before slicing. Enjoy your cranberry bread!

You can also make cranberry muffins with the same dough.