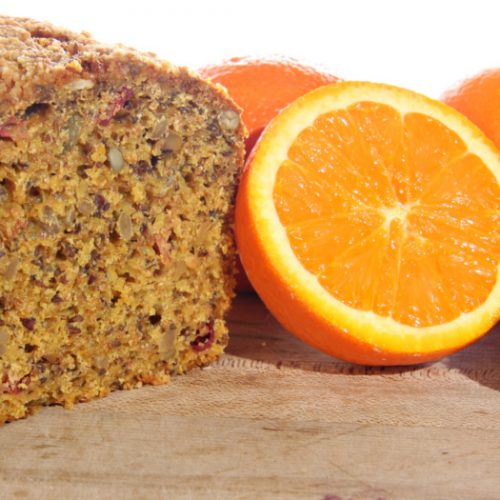 Print Recipe
Cranberry Orange Bread
A classic recipe for cranberry bread, a Christmas favorite!
Preheat the oven to 350 degrees F. Grease a 9 X 5 inch loaf pan and set aside.

In a big bowl, mix together flour, baking powder, baking soda, and salt. Add in the eggs, shortening, cranberries, nuts, orange juice, and grated orange peel and mix well.

Spread evenly in the greased loaf pan.

Bake for 55 minutes or till a toothpick inserted in the center comes out clean.

Let the loaf pan cool completely on a wire rack for 10 minutes. You can then remove the cranberry orange bread from the pan and cool it before serving. Enjoy!