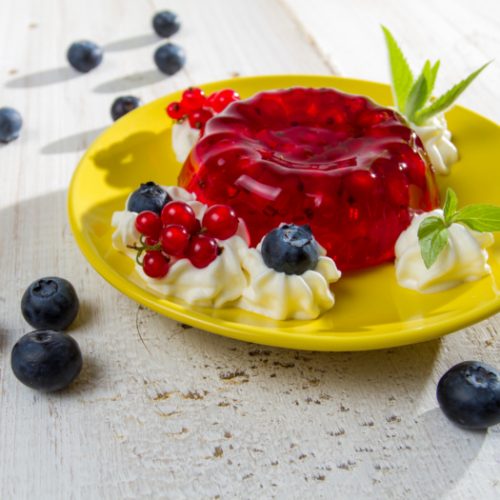 Print Recipe
Sweet and Tart Cranberry Jello Salad
Enjoy this classic Thanksgiving dessert with your friends and family this holiday season!
To make cranberry jello salad, heat the water in a microwave or over a gas stove till it starts to boil.

In the boiling water, mix the jello well and allow it to dissolve.

Meanwhile, in a bowl of cold water, empty two envelopes of plain gelatin and whisk it properly.

Thereafter, mix the plain gelatin to the raspberry jello and keep whisking the mixture.

Once that is done, add cranberry sauce (which can be the canned version or freshly prepared) and the sliced/crushed pineapples and mix well. Use a whisk to ensure the cranberry sauce is properly broken up. (Refer to our cranberry sauce recipe, should you wish to make it fresh.) Continue to whisk till it becomes a smooth mixture.

Pour the mixture into a baking dish and chill/refrigerate it for 4 hours or more. Once done, serve it with whipped cream, and in some cases pecan or dry fruits. Enjoy!