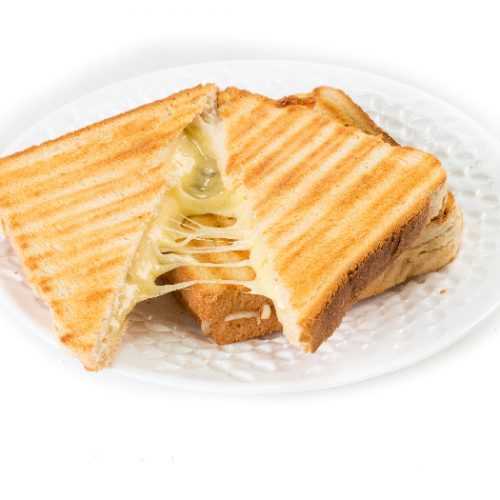 Print Recipe
The Best Grilled Cheese Sandwich Recipe
The all-time-favorite grilled cheese sandwich to brighten up your dull day!
4

oz

American cheese or cheddar cheese

2

tbsp

cheddar cheese (shredded)

optional

4

slices

white bread

2

tbsp

mayonnaise

butter

as per taste

black pepper

to taste
To make the best, grilled cheese sandwich, take a small skillet, and preheat it over low heat.

Take four slices of white bread and over one side of each slice of the bread, spread butter, and mayonnaise. Thereafter, put the buttered mayonnaise side down in the skillet.

Put cheddar cheese slices on top of each bread. Add black pepper to taste and the other slice of bread on top with the buttered mayonnaise side out.

For about 4-5 minutes, grill the sandwich over low heat on the skillet till it turns golden. Flip the sandwich and allow it to grill till it turns golden.

If you want, add the shredded cheddar to the outer side of the sandwich and grill it for an extra minute to make it crispy. This step is however optional.
You can add tomatoes to the sandwich as well. The soft and tangy flavor of the tomato perfectly blends with the melt-in-the-mouth good cheese. 
The perfect grilled cheese is made with American cheese and white bread but you can use cheddar, mozzarella, or even parmesan cheese if that's what you prefer. Just keep in mind the proportion of bread to cheese when you prepare the sandwich.