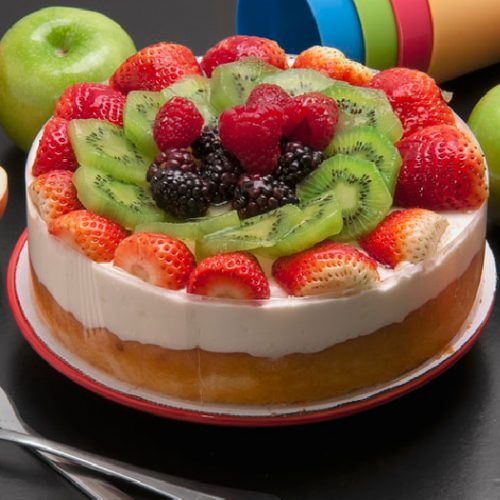 Print Recipe
The Best Paleo-friendly Vanilla Cheesecake Recipe
The perfect raw, no-bake cheesecake recipe!
For the Cheesecake Filling
For the Cheesecake Crust
1/3

cup

pitted mejdool (or)

1/2

cup

dates (or)

1/2

cup

raisins

A pinch

Himalayan pink rock salt

2

tbsp

raw cocoa

1-3

tbsp

warm water

1

cup

raw almonds
To make a paleo-friendly vanilla cheesecake, you begin the process by making the crust. For that, take 1 cup of almonds and pulse them in a food processor until you get a fine grind.

Once that's done, add in the dates or raisins, 2 tablespoon of raw cocoa, and a pinch of Himalayan pink salt. Continue to mix the ingredients and occasionally keep checking the mixture to see if it sticks to your fingers. If you feel the texture is too dry, keep adding a teaspoon of water and continue to mix it until you get the consistency you want. Once the ingredients perfectly stick together, you'll know you're done.

Now take a round springform pan and line it with parchment paper at the bottom. Once done, evenly spread the mixture on it and tightly press it. Make the base as per your preference. Set aside the crust once it's made.

Meanwhile, to make the filling, soak the cashew nuts for one hour or overnight in the refrigerator and strain well. Thereafter, in a clean food processor, add ingredients like cashews, hot coconut oil, agave nectar/raw honey, vanilla extract, lemon juice, and water. Blend these ingredients for about 5 minutes until you get a smooth mixture.

Once done, pour the mixture over the crust. Tap the pan gently to let it settle. Keep the cake straight into the freezer for an hour or two, and then in the refrigerator for more two hours until it's served.

Once it properly settles garnish it with fresh fruits like berries and kiwis to enhance its taste further. Enjoy the delectable and healthy dessert with friends and family!