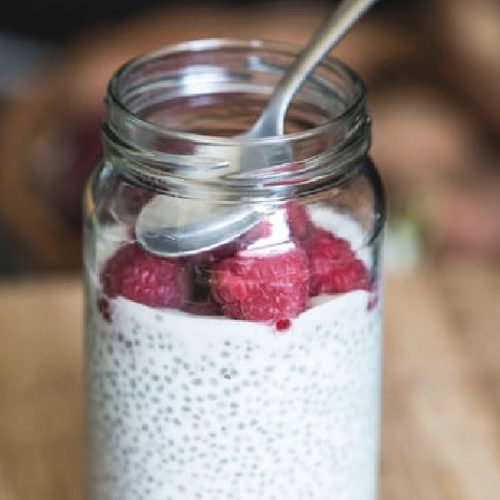 Print Recipe
Delicious and Nutritious Vanilla Chia Pudding
The best option for a quick, delicious and wholesome breakfast!
To make vanilla chia pudding, blend a cup of almond milk, 3 tablespoon of chia seeds, 1 tablespoon of pure maple syrup and 1 teaspoon of vanilla extract until you get a smooth consistency. Once it is done, pour it in a sealed container and refrigerate it overnight.

Next morning, serve it with fresh fruits of your choice and a dash of cinnamon to enhance the taste. You can also add nuts like almonds, pistachios, sunflower seeds, pumpkin seeds and the like, if you so prefer.

Note that we blended all the ingredients together as we prefer the consistency that way. If you don't want to blend it altogether, you can add milk, maple syrup, vanilla and chia seeds (in that order) in a glass container and seal it with a lid after stirring it well with a spoon. Stirring is important as that will help in preventing lumps to be formed. Once done, refrigerate it overnight. Next day garnish it with your favorite fruit and nuts and you're good to go!