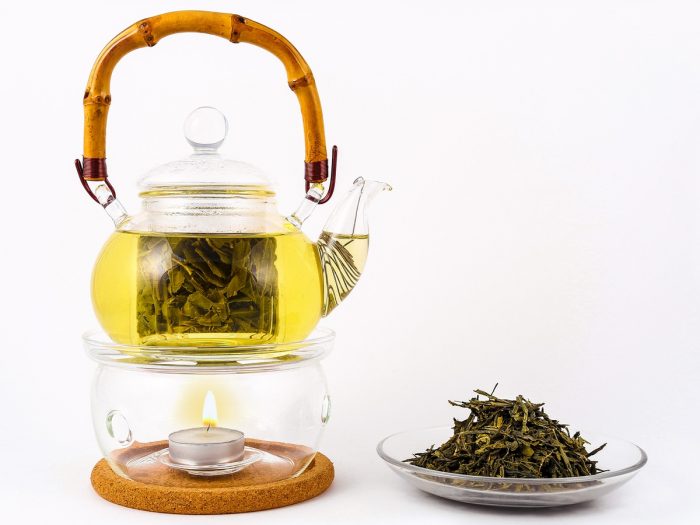 Print Recipe
Japanese Sencha Tea Recipe
A refreshing, aromatic tea to soothe your senses on a stressful day!
2

tsp

sencha leaves

2

cups

of water
To make sencha tea, add the leaves to a teacup. You can pack the leaves into a strainer, but in Japan, allowing the leaves to steep freely is preferred, providing a richer flavor to the tea.

Heat the water, but do not allow it to boil. If the water is too hot, it will cause the resulting tea to be bitter. Likewise, if the water is lukewarm, it produces a hearty and more wholesome flavor.

Pour the water over the tea leaves in the cup and allow them to steep for 1-2 minutes.

Allow the tea to cool for 1-2 minutes before serving. Pour small quantities of tea into each cup as that will help you get the best blend of strength and flavor. Ensure that the tea is consumed until the very last drop from the teapot. If even a single drop is left behind it will cause the additional brews using the same tea leaves to taste bad.