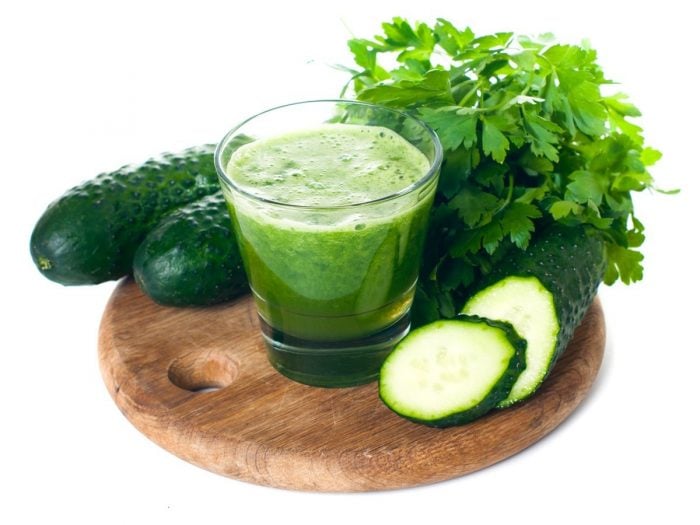 Print Recipe
Refreshing Cucumber Juice Recipe
A healthy, antioxidant-rich, refreshing drink perfect for the summers!
To make cucumber juice, remove the skin of the cucumbers with a knife or a potato peeler.

Slice and chop the cucumbers into a manageable size.

Add the cucumbers to your blender or food processor.

Blend for 1-2 minutes for an even consistency of the juice.

Pour the blended cucumbers into a sieve or cheesecloth, allowing the juice to filter through into a jar.

Press the cucumber fiber with a spoon, squeezing out as much juice as possible.

Discard the cucumber fiber.

Add water, if necessary, along with lemon or lime juice, to taste.

Refrigerate the pure cucumber juice. Once it is cooled, enjoy the chilled refreshing drink with your friends and family!