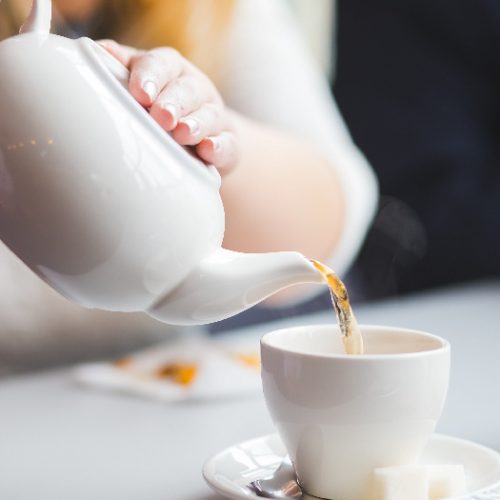 Print Recipe
How to Make English Breakfast Tea: Easy Recipe
Make a perfect cup of UK's favorite tea!
It is important to measure the tea leaves and water to ensure the perfect cup of tea. All loose tea leaves are different but as a standard measure, you can use 1 teaspoon of tea leaves for a cup of water.

Remove the water from heat and add the tea leaves. Let it infuse the water for 2 minutes. Timing it correctly is important because it will affect the strength of the tea.


A perfect black English Breakfast is ready. Add sugar and lemon or milk and sugar as per taste.

If you like a creamy English Breakfast, you can add milk and let it blend for an additional 2 minutes. Alternatively, you can add milk or cream after the tea infusion is ready. This can help you judge the correct amount of milkiness of your tea.

If you are using a traditional teapot, pour the tea infusion after straining the tea leaves into the pot. Enjoy your English Breakfast tea with cucumber sandwiches or a scone!