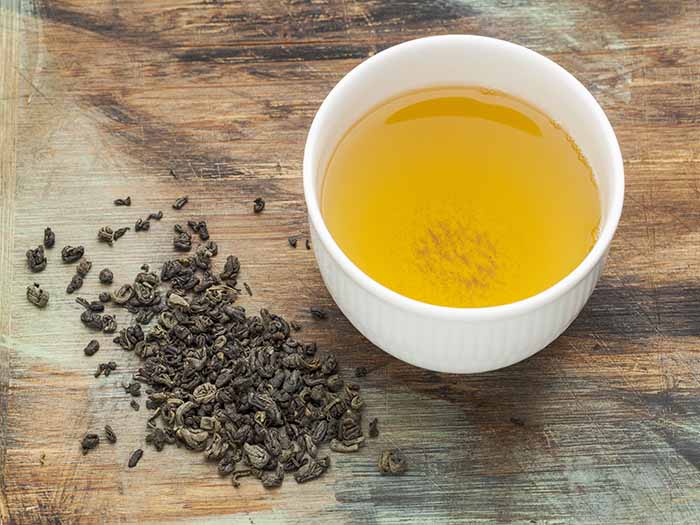 Print Recipe
Making A Perfect Cup of Gunpowder Green Tea: Easy Recipe
Gunpowder tea leaves are processed and prepared in a specific area of China. Several good brands are available online, in Asian stores, as well as in specialty tea stores.
Bring the water up to a boil.

Remove the water from heat and allow it to cool for 2-3 minutes (target temperature = 165 degrees F).


Add the pellets to a ceramic teacup and then pour the water over the pellets. The pellets will quickly begin to unroll into longer tea leaves as soon as they come in contact with water.

Allow the mixture to steep for at least 60 seconds.


Strain the mixture, or leave the unrolled pellets in the water for an even stronger brew!


You can also brew the gunpowder green tea in a teapot. The longer the tea leaves brew, the stronger the tea. So make sure you either strain the tea before adding it to your teapot or have the tea as soon as possible.