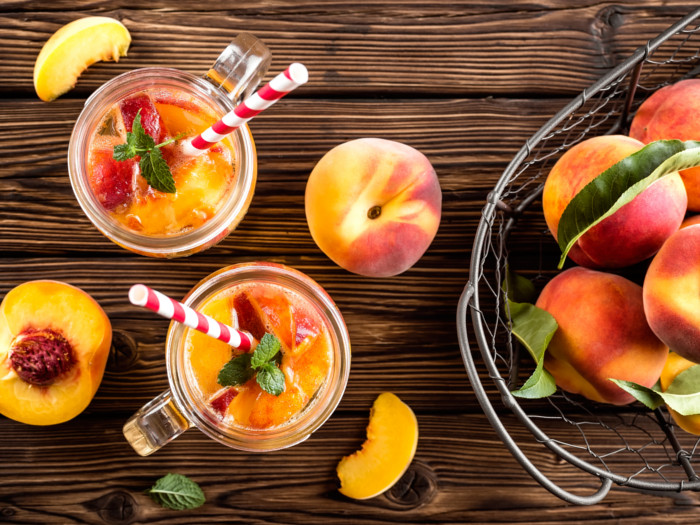 Print Recipe
Fresh Peach Tea Recipe
Try this refreshing peachy beverage to keep cool on hot summer days!
3

peaches

6

cups

water

filtered

1/2

cup

sugar

1/2

cup

lemon juice

fresh mint leaves

4

black tea bags

optional

honey

optional
Start by cutting the peach in half, all the way around. Hold the peach and twist in opposite directions to loosen the pit, that is attached to the flesh.

Pull the peach halves apart and remove the pit. Cut them into slices.

Put the water to boil in a saucepan. Add the peach slices and the sugar and let the water come to a boil.

Once it comes to a rolling boil, simmer it for 10-12 minutes. Add the lemon juice. Remove from heat.

If you are using tea bags, mint, or honey, you can add it now. Keep it aside for the flavors to come together. Strain it into a pitcher. Your peach tea is ready!

You can have it warm or chill it and serve with ice cubes for a delightful cold peach iced tea! Use peach slices, lemon slices, or mint as garnish.