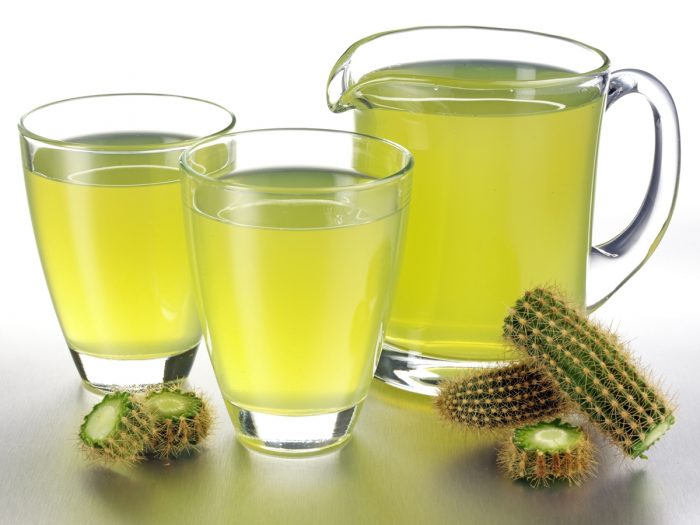 Print Recipe
Cactus Juice Recipe For Good Health
Start your day with this healthy and nutritious drink!
To make cactus juice, start with removing any spines still stuck in the pad with tweezers or a knife.

Bring a pot of water up to a boil and then drop in the two cactus pads.

Allow them to steep for 3-4 minutes, as they will begin releasing their juices

Remove the pads carefully and let them cool.

Peel the pads and chop them into small cubes.

Add the chopped cactus to your blender, along with the oranges, lemon and coconut water.

Blend thoroughly until the consistency is even.

Place cheesecloth over a bowl or container and strain the blended mixture through it.

Press on the cactus pulp in the cheesecloth, removing as much juice as possible.

Discard the cactus pulp, refrigerate the juice, and serve chilled!