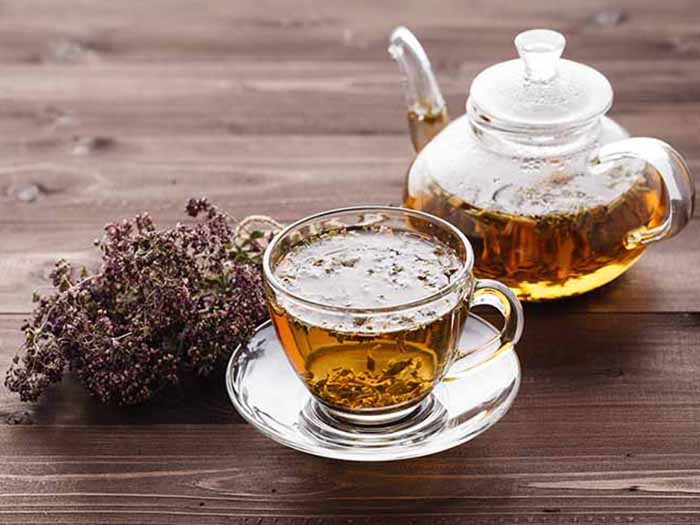 Print Recipe
Homemade Oregano Tea Recipe
This refreshing and nutritious infusion will holistically improve your health!
To make oregano tea, first, decide if you wish to use fresh or dried leaves. If using fresh oregano leaves, bruise or cut them to release additional active ingredients. In case, you're using dried leaves, simply add a tablespoon of it as an infusion.

Meanwhile, boil a pot of water. At the same time, add the fresh or dried oregano leaves to a teapot or teacup.

Once the water is boiled, allow it to cool down a bit and then pour it over the leaves and allow the beverage to steep for 5-10 minutes.

Add honey or other natural sweeteners to counter the rather strong flavor of the tea. Your oregano tea is ready to be consumed. Enjoy this fresh infusion with your friends and family!