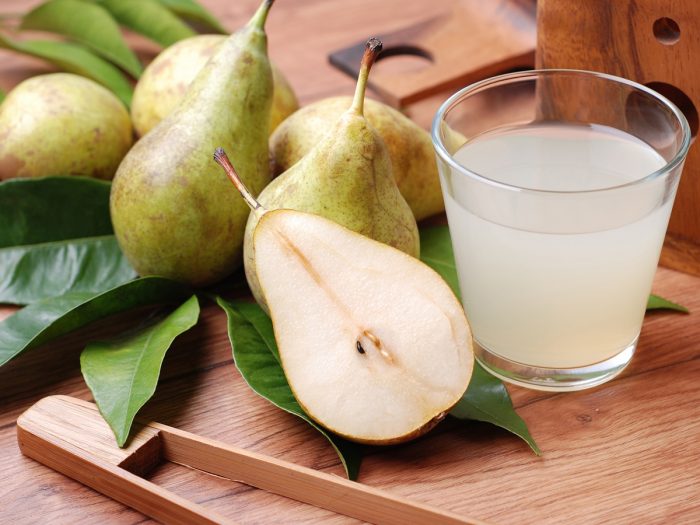 Print Recipe
Refreshing Pear Juice Recipe
Energize your day with this refreshing juice!
3

medium-sized

pears

1

orange (if desired, for flavor)

1

lemon (if desired, for flavor)

A

pinch

of sea salt
To make pear juice, wash, peel, and core the pears before cutting them into quarters. In a blender, cut the pieces even smaller.

Add the pear to your blender, as well as any other ingredients (fruits, spices, etc.)

Juice or blend the pear thoroughly for 2-3 minutes, waiting until it has an even consistency.

Strain out the juice through a sieve or cheesecloth, leaving the fibrous material behind.

Using a spoon, press the remaining juice out of the remains of the pear.

Serve the pear juice chilled and enjoy! Avoid serving it later to as that could discolor the drink!