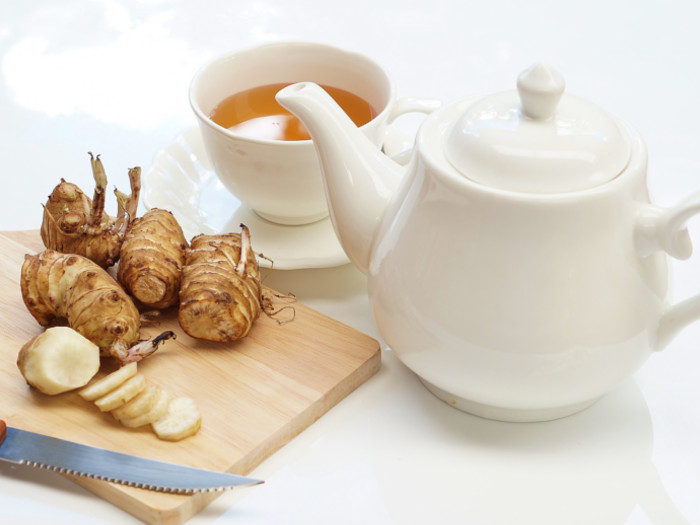 Print Recipe
Artichoke Tea Recipe For the Stomach and Liver
A cup of sweet artichoke tea is your solution to all health problems!
Servings:
1
medium-sized jar
4

artichokes

1.5

gallon

of water

2

tsp

honey

(optional)

1

sprig

rosemary

(optional)

1

lemon

(optional)
To make artichoke tea, first, trim down the artichoke, by removing the layers and just keeping the vegetable. Boil 1.5 gallons of water for 4 artichokes. Let the water boil for about 20 minutes.

While boiling, cover the lid. Once done, turn off the lid, and let the artichokes steep in the water for an additional 20 minutes. This will help to draw out more nutrients.

Thereafter, remove the artichokes one by one.

Squeeze the juice out of a lemon and add to the tea to enhance the flavor. You can also add a teaspoon of honey or any other sweetener you want. Honey is, however, considered to be healthier. Furthermore, you can add a sprig of rosemary to give the overall flavor a boost. Enjoy the warm cup of tea with friends and family.