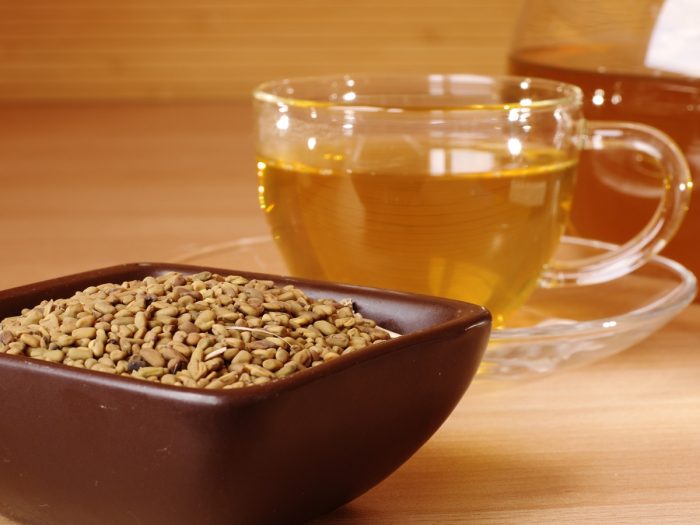 Print Recipe
Fenugreek Tea Recipe
While most teas are brewed with leaves, flower buds or roots, fenugreek tea is prepared with the seeds of the fenugreek plant. In order to release the nutrients and flavor of fenugreek, it is required that you lightly crush the seeds. You don't need to turn them into powder, but gently crushing them with a wooden spoon will do wonders for the flavor of the tea.
Bring the water to a simmer in a saucepan. The water should not be boiling.

Add the fenugreek seeds to the water, along with any other herbs you may want to include for extra flavor and health benefits. The flavor of fenugreek is quite mild and pairs well with several other herbal tea preparations.

Allow the seeds to simmer in the water for roughly 3 minutes, and then remove the pan from heat.


Let the seeds steep for an additional 15 minutes to release more of the beneficial nutrients; unlike leaves, seeds can take slightly longer to brew.


Strain the mixture into your teacup, add the nutmeg and honey, and enjoy!