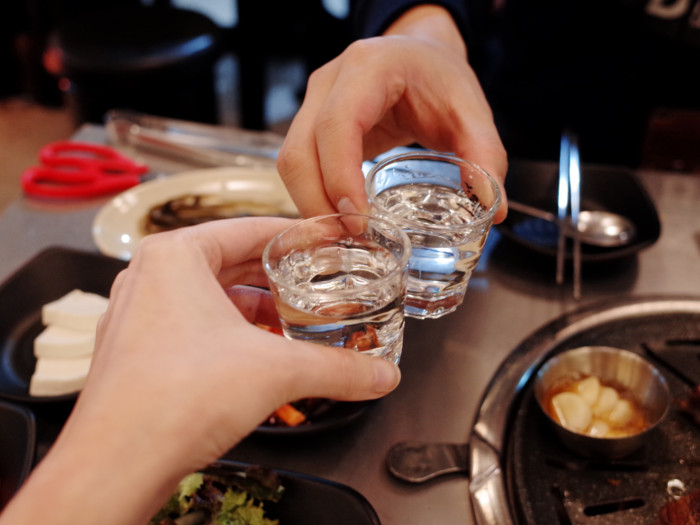 Print Recipe
Homemade Recipe to Make Soju
Make your own batch of this Korean drink at home!
To brew your own soju, you should first soak 2 cups of white rice in water for one hour, then steam.

Once cooked, place the rice in a sealable container and add 4 cups of cold water, yeast, and 8 tablespoons of Nuruk enzyme, which is sold specifically for making rice wine.

Stir the mixture twice a day for a week, then let it sit undisturbed for two weeks.

When ready, strain the mixture, and pour two cups of water through the strainer into the liquid.

Lastly, dissolve 4 tablespoons of sugar in your beverage and store it in a bottle.