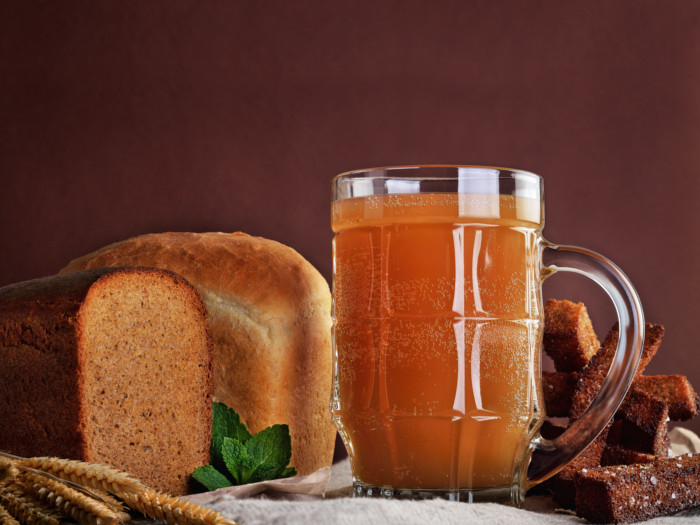 Print Recipe
Traditional Kvass Recipe
Didn't know a beverage made out of stale bread could taste so good!
Bring a stockpot with 2.5 gallons of water to a boil.

Toast 9-10 pieces of traditional black rye bread.

Add the toast to the boiling water, then remove from heat.

Add a handful of raisins, cover the pot and let it stand for 8 to 10 hours.

The next day, remove the toasted bread from the pot.

Mix 4 cups of sugar with 1.5 teaspoons of yeast. Add this to the pot and cover with a lid.

After six hours, remove the raisins and strain the mixture into bottles.

Loosely seal the lid and place it in the refrigerator overnight.