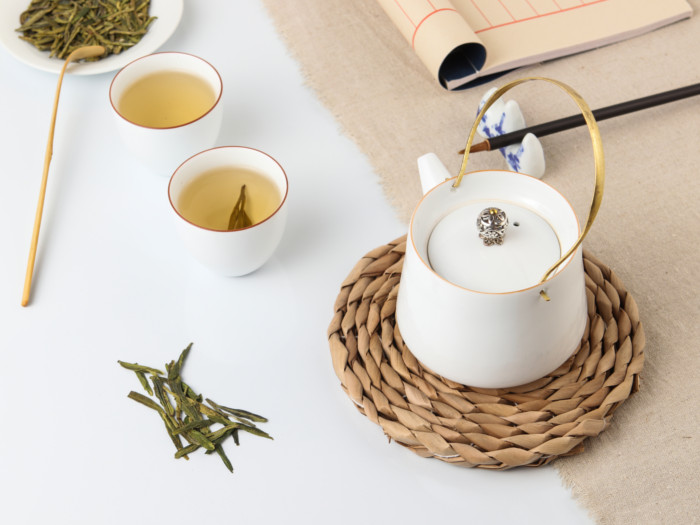 Print Recipe
Longjing Tea (Dragon Well Tea) Recipe
Enjoy the soothing effects of this famous Chinese tea!
3

grams

of Longjing Tea

3

cups

of water

1

tsp

honey

(optional)
To make Longjing Tea (Dragon Well Tea), add 3 grams of dried Longjing tea into a teapot or infuser.

Heat a saucepan of water to boil. Once it is boiled, take it down from the stove and allow the water to cool for 3-4 minutes.

Pour the warm water into the cup slowly, allowing the leaves to float on top. Let the tea steep for 2-3 minutes, then strain out the leaves and enjoy! Before serving, you can add a tsp of your preferred sweetener to the tea. We would recommend you to use honey as it is a healthier option.