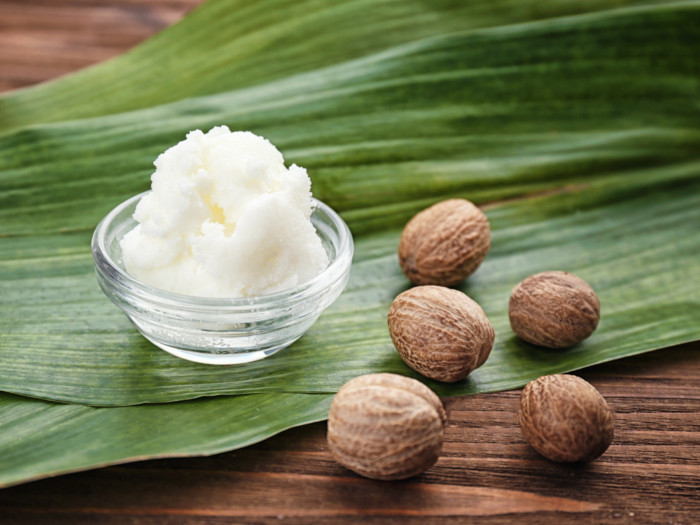 Print Recipe
Homemade DIY Shea Butter Recipe
This homemade DIY shea butter recipe is pure gold!
To make your own DIY shea butter, you must buy unrefined shea butter (in a solid form); extracting the fat from the nuts themselves is beyond the scope of this article, and individual skills.

Bring a saucepan of water to boil.

Place the unrefined shea butter in a smaller pot and place above the boiling water. This will gradually melt the shea butter, without compromising its nutritional quality.

Add a carrier oil, such as coconut oil, roughly 3 parts carrier oil to 1 part shea butter.

Add 5-10 drops of essential oil, for aroma, if desired (lavender, peppermint, etc.)

If you want to make a whipped cream butter, blend this with a hand-mixer as it cools.

You should store the shea butter in a glass jar with a lid. You can use it as you would use regular lotion or body butter.