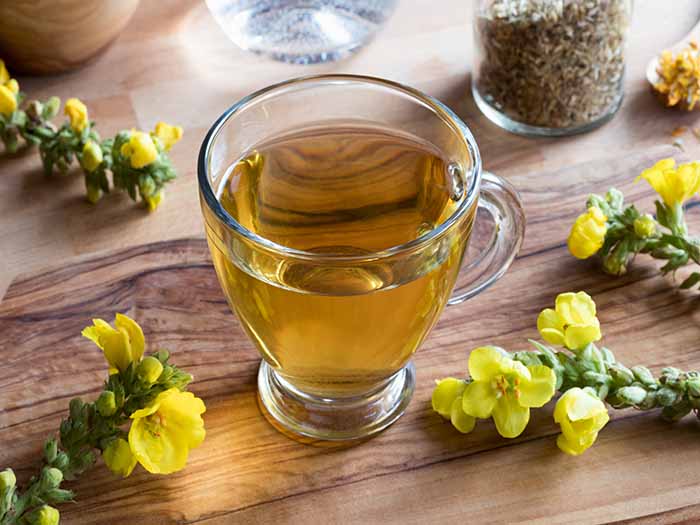 Print Recipe
Lung-Healing Mullein Tea Recipe
Reap the benefits of this herbal infusion by daily making it on your own.
1-2

tsp

of dried mullein leaves of flowers

2

cups

of boiling water

1

tsp

of honey or any other sweetener of your choice

(optional)
To make mullein tea, bring 2 cups of water to a boil in a saucepan.

Pour hot water over 2 teaspoons of dried mullein leaves, as well as 2-3 dried flowers.

Allow the tea to steep for 8-10 minutes.

Strain the tea through cheesecloth to remove any leaves or flower particles.

Add honey, if desired, to improve the flavor of the tea.