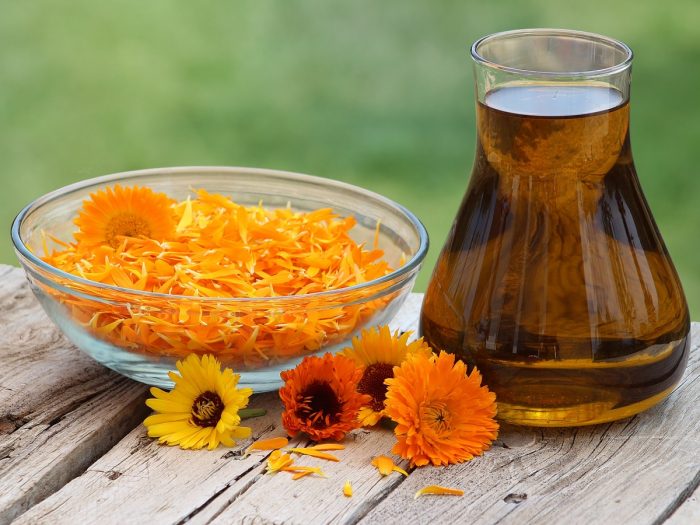 Print Recipe
Healing Calendula Oil Recipe
Make this wonderful and soothing oil from the cheerful orange and yellow blossoms in your garden!
1

tbsp

of dried calendula flower petals

1

tbsp

of avocado oil (olive oil is also a good choice)
To make calendula oil, add the calendula petals to a small glass jar.

Pour in the avocado oil until it slightly covers all of the petals.

Seal the jar and shake thoroughly.

Place the jar in your crockpot on top of a towel.

Fill the crockpot with enough water to cover half the glass jar.

Set the crockpot to low heat for approximately 4 hours.

Remove the jar and strain out the petals from the oil.

Store the resultant calendula oil in a small glass jar or bottle away from excess heat or light.