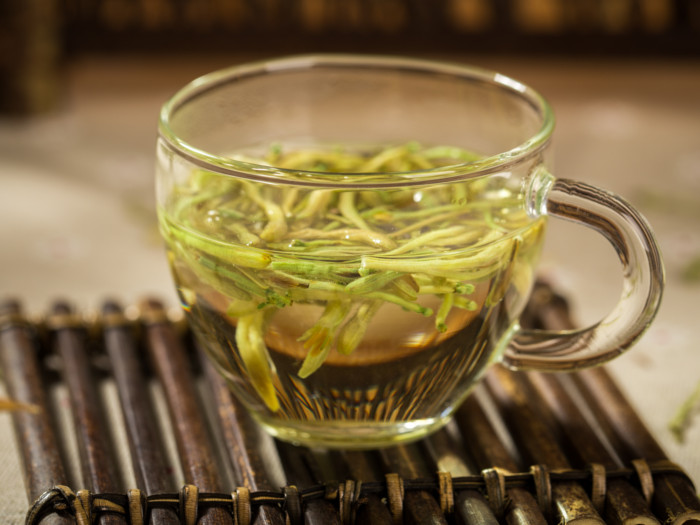 Print Recipe
Healing Honeysuckle Tea Recipe
Heal your body and mind with this soothing and aromatic tea!
To make honeysuckle tea, collect open honeysuckle flowers, plucking them at the base, so the nectar is retained.

Place a handful of flowers in a large mason jar.

Bring 4 cups of water to a boil, then remove from heat and wait for 2 minutes.

Pour the hot water over the flowers in the jar.

Allow the mixture to cool down to room temperature as it steeps.

Serve over ice cubes and store the remaining tea in the refrigerator.