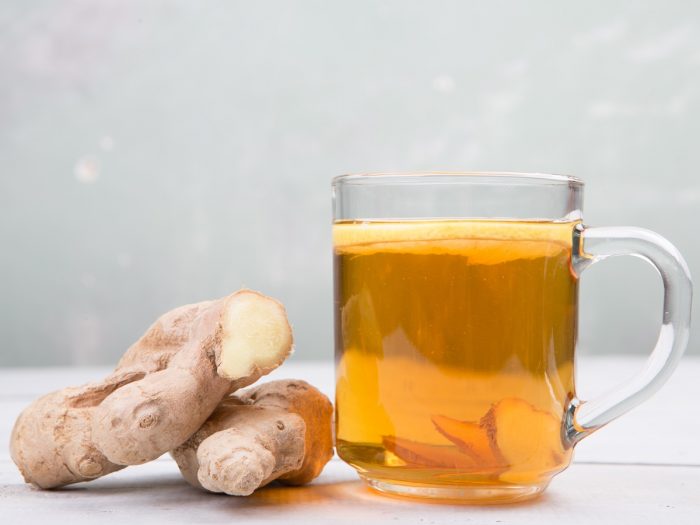 Print Recipe
Ginger Root Tea Recipe
Give this easy-to-make ginger tea a try to start your day on an invigorating note!
To make fresh ginger root tea, slice the fresh ginger root thinly, into 5-6 slices

Add the ginger and water to a saucepan and bring the water up to a boil. If desired, you can add the rosemary at this point for extra spice.

Once the water reaches a boil, bring it back down to a simmer and allow it to cook for approximately 10 minutes. Wait until the water is a dark, rich color and smells strongly of ginger.

Remove from heat and allow the mixture to cool for 1-2 minutes.

Strain into a teacup (or pitcher for larger batches), add honey (if desired) and enjoy!