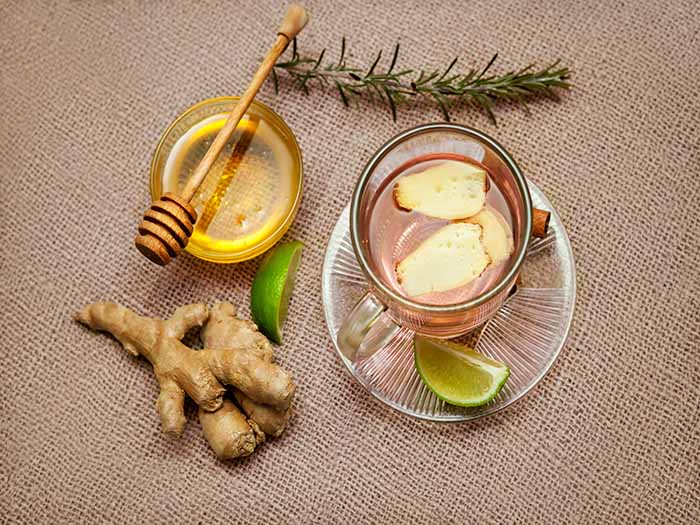 Print Recipe
Ginger Root Tea Recipe For Bad Cough
Soothe your throat by sipping a warm cup of ginger root tea!
To make ginger root tea for bad cough, grate the ginger into fine slices (12-14 slices).

Add the ginger, dried peppermint and water into a pot and bring it to a boil.

Cover the mixture and allow it to steep for 5-7 minutes.

Remove from the heat and stir in the honey.

You can take small sips of this concentrated tea once every few hours to soothe your cough and coat your throat. Drinking entire cups of this mixture is not necessary for best results.