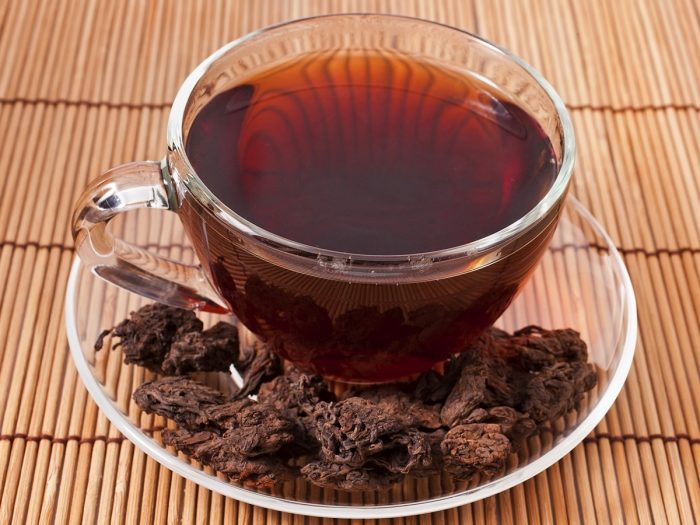 Print Recipe
Puerh Tea Recipe
Sip and enjoy a leisurely pot of this hot soothing tea!
200

ml

of water (filtered)

3-4

grams

of puerh tea

1

tsp

of honey
To make Pu-erh tea, use 3-4 grams of this tea per 200 ml of water.

Break off a small piece of the pu-erh cake or add the loose leaves to a tea infuser.

Add a small amount of water and swirl it around.

Discard this water, along with any impurities it may have eliminated from the leaves.

Add hot water to the leaves and allow them to steep for 3-4 minutes.

Remove the infuser and add honey or sweetener, if desired, to counter the bitter taste.