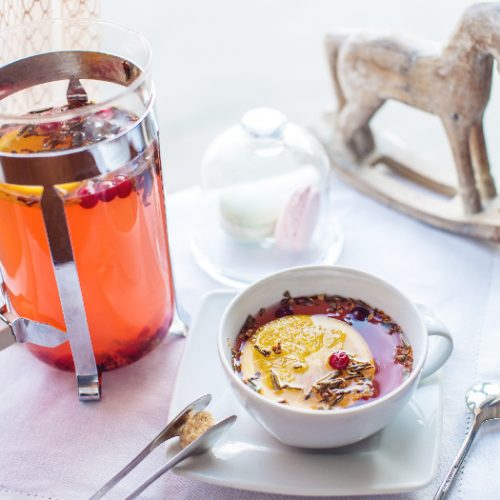 Print Recipe
Hot Cranberry Tea Recipe
This hot beverage is a traditional winter favorite! Packed with antioxidants, cranberry tea helps cleanse the system and boost immunity.
Add 8 cups of water to a large pot on the stove.

Add cranberries and the spices to the water.

Bring the pot up to a boil and then reduce to a simmer.


Simmer the mixture for 30 minutes.


Add a dash of lemon juice and orange juice for flavor and sweetness.


Strain out the cinnamon, cloves, and cranberries.


Serve warm with honey to taste. You can store the remaining tea in the refrigerator for later use.