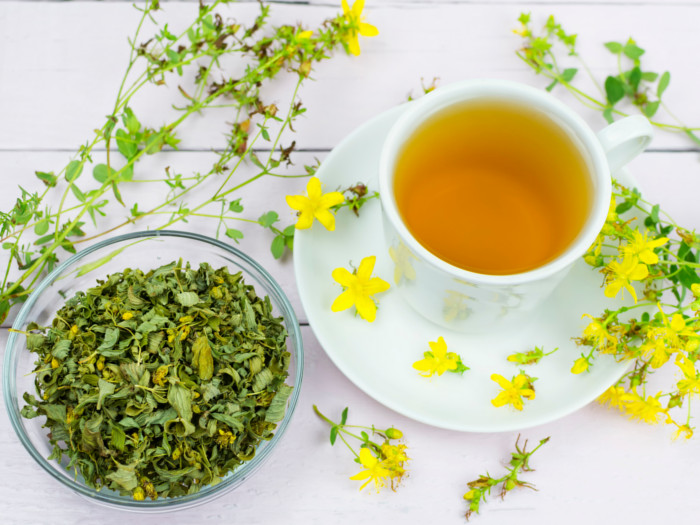 Print Recipe
St John's Wort Tea Recipe
Improve your mood and enhance cheer by sipping a warm cup of St. John's Wart tea.
To make St. John's Wart tea, bring 2 cups of water to boil in a saucepan.

Add 3 teaspoons of fresh flowers (small yellow buds) to the water.

Allow the mixture to steep for 4 minutes.

Strain out the flowers and serve hot.

Add honey for flavor, if desired.