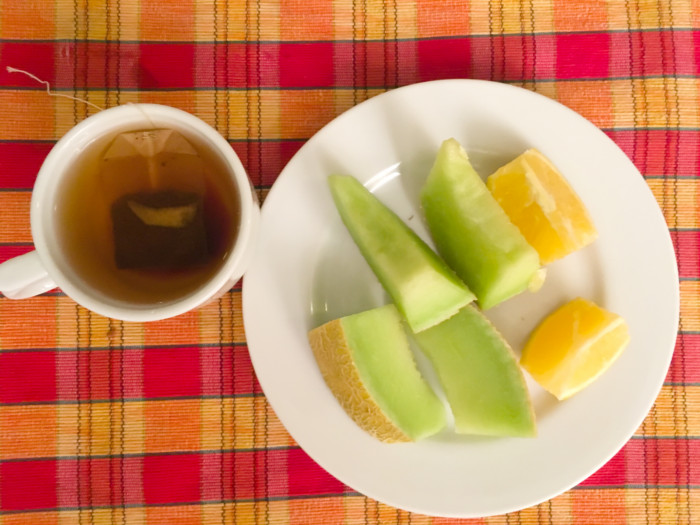 Print Recipe
Winter Melon Tea Recipe
The perfect recipe for a summer drink!
Cut a winter melon into cubes; you will need about 1 kilogram of the fruit for a large batch.

Place the cubed winter melon and 200 grams of brown sugar in a pot.

Allow this to sit for an hour as liquid begins to form.

Add 35 grams of rock sugar and bring the mixture to a boil.

Cover and reduce heat, then simmer until the fruit becomes completely transparent (approx. 1.5 hours)

Remove from heat, strain and press out as much liquid as possible. This is your concentrated syrup.

To make a cup of tea, mix 1 part syrup and 3 parts water. Usually, it is had cold, so you can either refrigerate it or serve it with ice. You can add a tsp of lemon syrup to each cup of tea as an optional taste enhancer.

Store excess concentrate in a glass jar in the fridge.