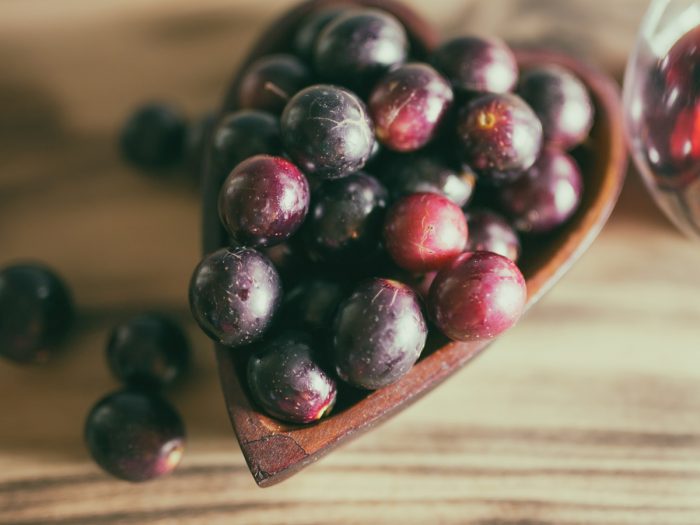 Print Recipe
Traditional Muscadine Grape Wine Recipe
Here's an easy recipe to make a sweet, old-fashioned wine at home.
6

cups

of sugar

3

quarts

of water

4

cups

of muscadine grapes

1

packet

of active dry yeast
To make muscadine wine, first and foremost, wash and sanitize a 1-gallon glass jug.

In the clean jug, dissolve 6 cups of sugar into 3 quarts of filtered water.

Mash 4 cups of muscadine grapes and add it to the sugar water.

Sprinkle active dry yeast on top of the mash, but do not stir.

The next day, stir the mash and continue to stir it once a day for a week.

After a week, strain all the liquid, and put the liquid in another sanitized glass jug, one with an airlock cap.

Fill with water to the top of the jug, then let the mixture sit to ferment for six weeks.

Then, strain the mixture again into another clean jug, cap loosely, and allow it to sit in a cool, dry place for three days before drinking.