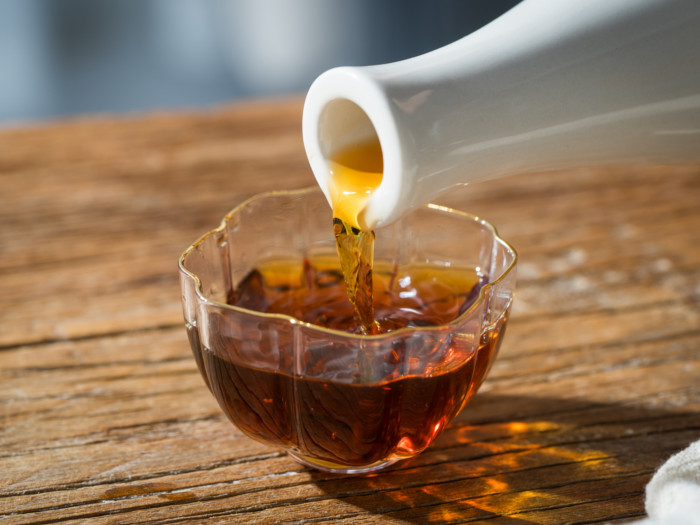 Print Recipe
Rice Wine Vinegar
Used in many Asian dishes, Chinese rice wine is easy to make at home.
2

cups

cooked sticky rice

with cooking water

1

litre

filtered water

2

oz

rice wine
Place the rice in an airtight container along with its cooking water. Opt for stoneware or dark-colored glass jar as it aids fermentation.

Add the rice wine vinegar to the rice and water.

Add the water. Make sure it's filtered and not tap water. You don't want any added impurities and bacteria.

Cover the jar with a cheesecloth. It will allow air circulation while keeping out the flies. You can put a couple of layers and fasten them with a rubber band.

Place the container in a cool and dark place and allow it to ferment for 4 weeks.

Keep checking on the fermentation process from the 3rd week onwards. You are looking for a sharp, acidic smell. Once you get that, taste it. It should taste tart like a vinegar.

The taste the vinegar will keep changing the longer you ferment. The tart taste will also mellow with time.

Once you have the right flavor, strain out the rice vinegar and store it for use. Fresh vinegar should be stored in a fridge. For keeping it at room temperature, you need to pasteurize it.