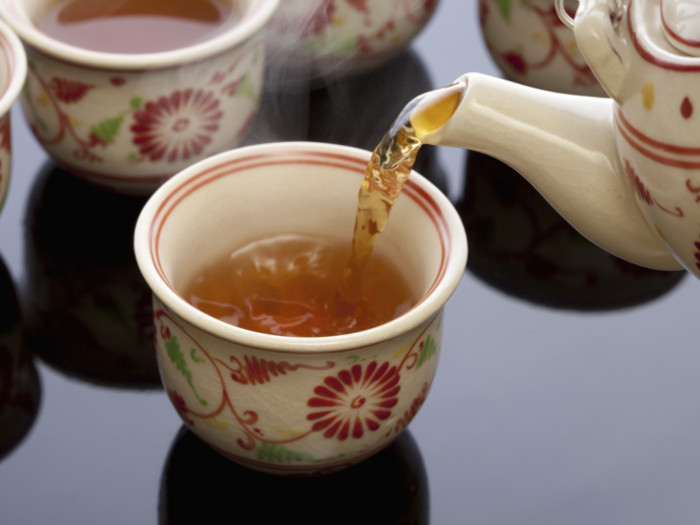 Print Recipe
Aromatic Vanilla Tea Recipe
The soothing vanilla tea has an unexpected, but welcome side-benefit. It can suffuse your home with its delicious heady aroma.
Heat up 1/4 cup of water and the sugar on the stove in a saucepan.

Slice 1 vanilla bean in half and scoop out the seeds, adding them to the water and sugar.

Add the bean shell as well and allow the mixture to heat for 5-10 minutes until the sugar is dissolved.

In a separate saucepan, bring 4 cups of water to a boil.

Add the tea bags of your choice to the water and allow them to steep for 3-4 minutes.

Remove the vanilla bean from the sugar mixture and add to the tea.

Remove the tea bags and stir the mixture thoroughly before serving.

Now, you can sit back and enjoy your cup of vanilla tea!