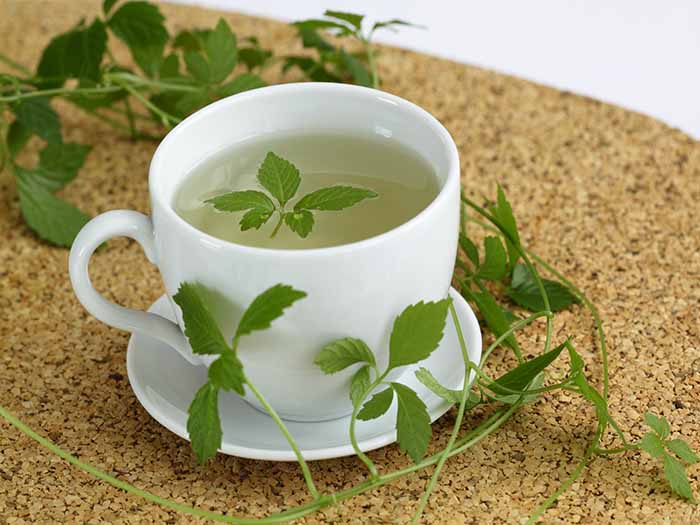 Print Recipe
An Energizing Gynostemma Tea Recipe
An antioxidant-rich tea to boost your energy levels!
To make Jiaogulan/gynostemma tea, bring a pot of water to boil, then remove it from the heat for 2-3 minutes.

Add 2 teaspoons of the dried gynostemma leaves to a teapot.

Pour the hot water over the tea leaves and allow to steep for at least 10 minutes.

The longer the leaves steep, the more nutrients will be pulled into the tea. You can add a teaspoon of honey to enhance the taste before serving it hot!