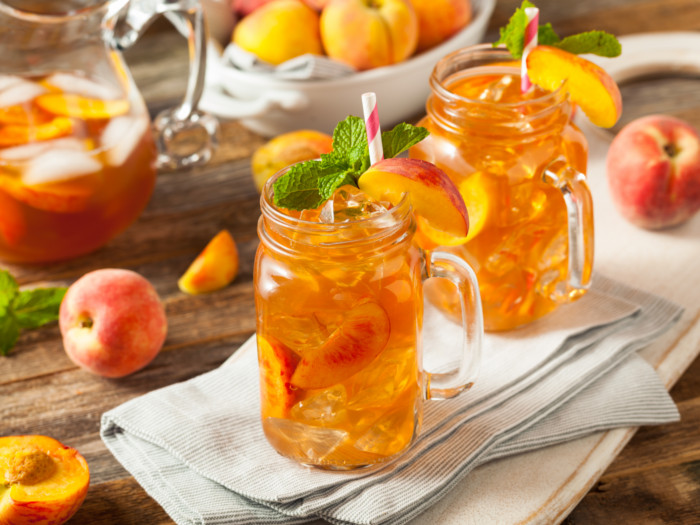 Print Recipe
Southern Smooth Sweet Tea Recipe
This southern sweet tea is like a sweet glass of sunshine. Enjoy it on a hot sunny day.
2

cups

water

hot and

4

cups

cold water

6

tea bags

3/4

cups

white sugar
Bring 2 cups of water to a boil.

Place the tea bags in a large teapot or saucepan.

Pour boiling water over tea bags and allow the mix to steep for 15 minutes.

Remove tea bags and pour into 3/4 cups of white sugar.

Pour in 4 cups of cool water.

Stir thoroughly until all the sugar dissolves.

Store this tea in the refrigerator for 1-2 weeks.