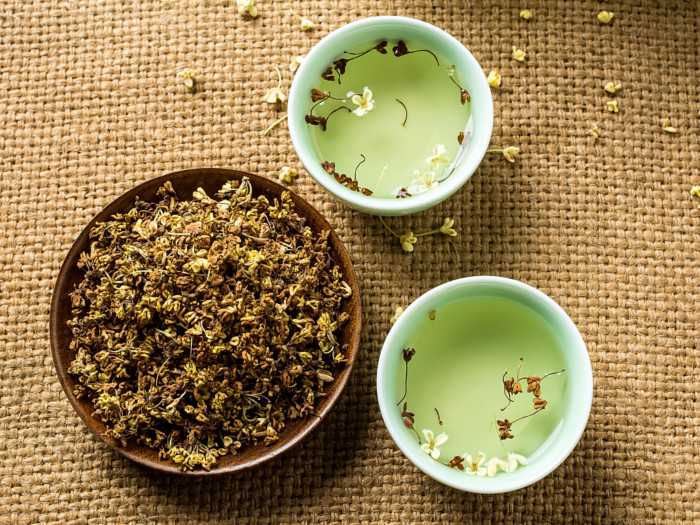 Print Recipe
Osmanthus Tea Recipe
Enjoy this soothing cup of tea with your loved ones!
To make osmanthus tea, lay approximately 2 tablespoons of dried osmanthus flowers in a tea infuser

Bring 2 cups of water to a boil and then pour over the flowers

Allow the mixture to steep for 3-4 minutes.

Strain the flowers and serve the tea hot. Add honey to taste, if desired.