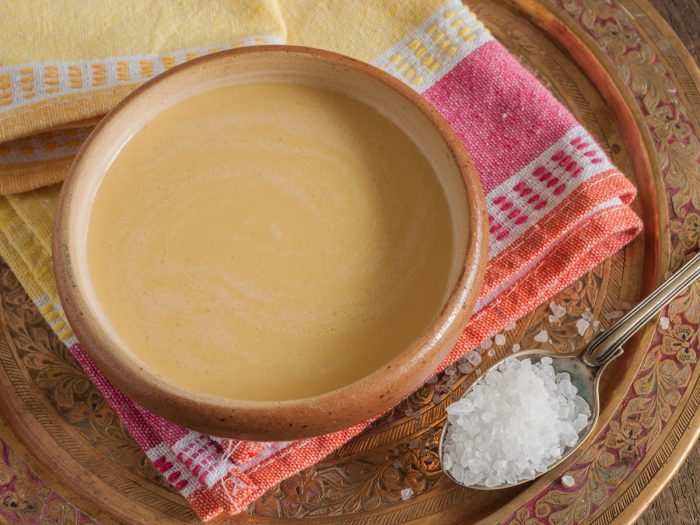 Print Recipe
Delicious Butter Tea (Tibetan Tea) Recipe
Delve into the buttery and salty taste of this Tibetan tea!
To make butter tea, bring the water to a boil in a stainless steel pot.

Add the loose tea to the water and allow it to steep for 2-3 minutes. Add the salt.

Strain the mixture to remove the tea leaves.


Add the milk and then remove the mixture from heat.

Pour the tea into a blender, along with the butter.

Blend for 1-2 minutes until it has a consistent texture.

Serve the tea immediately, as it tastes better when hot!