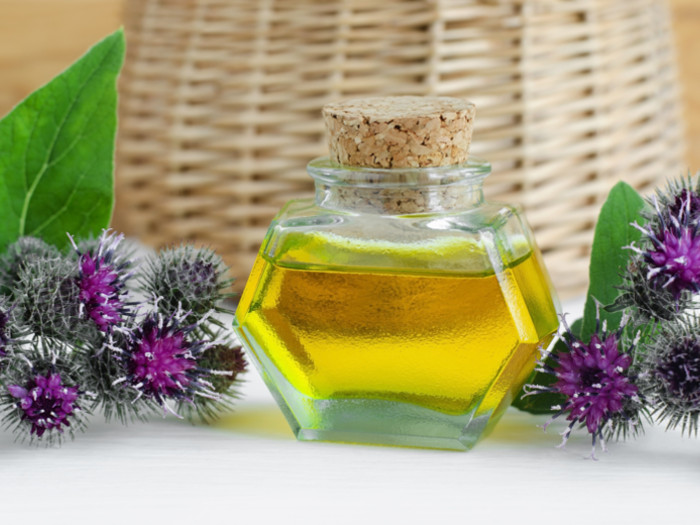 Print Recipe
DIY Burdock Oil Recipe
This easy recipe requires you to just source fresh burdock roots. You can store this oil and use it when required.
Burdock roots

fresh

Olive oil
After leaving a fresh burdock root out for 1-2 days, chop it into small pieces, or crush the root.

Put the burdock root into an airtight mason jar and fill it with olive oil.

Place the jar in a dark, cool place for 4-6 weeks, opening it once per week to release any air bubbles that have accumulated.

Strain the burdock oil to remove pieces of the root and store the oil in an amber bottle in a cool, dark place between uses.