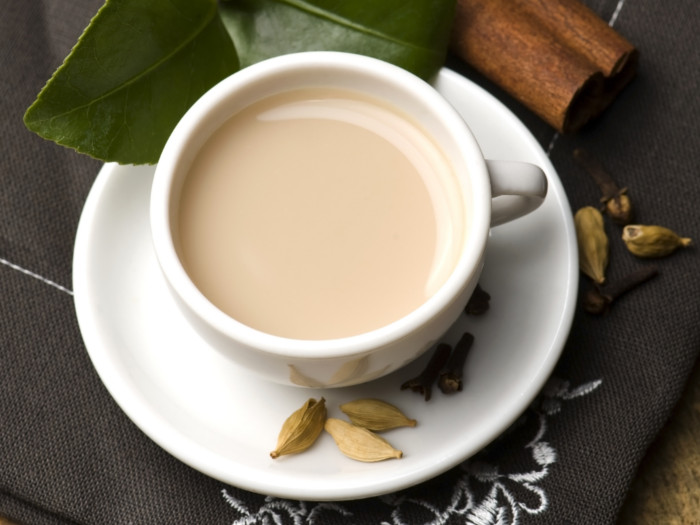 Print Recipe
Fragrant Cardamom Milk Tea Recipe
A wonderful, fragrant tea from the Middle East that can help you unwind after a long day of work!
3

cardamom pods or

1.5

tsp

cardamom seeds

2

cups

water

milk

as per taste
For the tea, crush 3 whole cardamom pods to release their oils and fragrance.

Boil 2 cups of water in a pot or a kettle.

Remove water from the heat. Add two tsp of black tea leaves, crushed cardamom pods, and one tablespoon of milk (or as per taste).

Reheat this tea spice blend until it boils. Once it has reached the boiling point, remove from the heat immediately.

Let rest for 5 minutes and then strain. Your fragrant cardamom tea is ready!