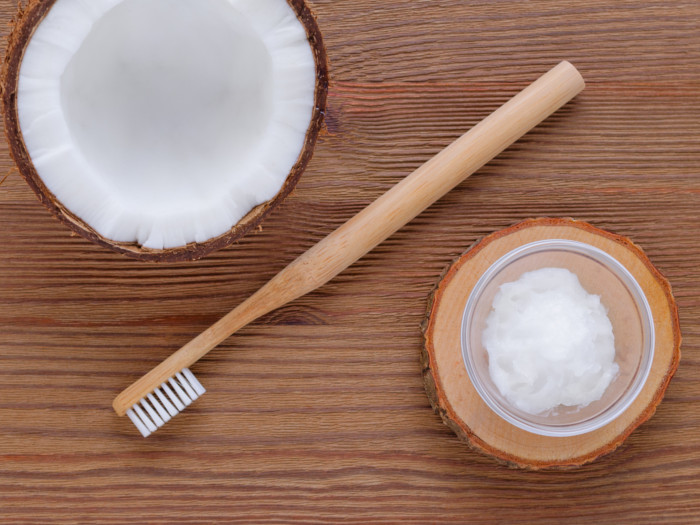 Print Recipe
DIY Coconut Oil Toothpaste
While making a toothpaste may seem like more work than it's actually worth, consider the many different chemicals and foaming agents you have been putting on your teeth every day for the past few decades.
Warm the coconut oil on low heat as you slowly mix in the baking soda, the natural sweetener packets, and your chosen essential oil.


Once they are thoroughly mixed, turn off the heat and allow it to cool as you continue stirring.

Before your natural toothpaste hardens, pour it into a small jar (miniature jam jars from hotels work great) and allow it to fully cool.