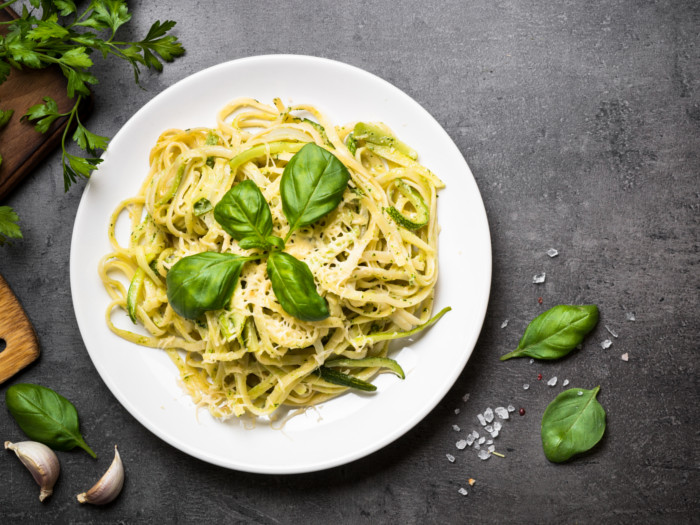 Print Recipe
Cacio e Pepe with Arugula
For all the nights that do not want you to cook for more than 20 minutes!
500

g

bucatini pasta

1

cup

arugula

freshly chopped

4

tbsp

butter

salted

1

tsp

black pepper

freshly cracked

1

cup

parmesan cheese

grated

1

cup

pecorino cheese

grated

fresh basil leaves

for garnishing

lemon zest

for garnishing

5

cups

water
Bring water to a boil in a large pot and add salt and pasta to it. While you do that, remove aside about 3/4 cup of pasta water from the pot.

Let the pasta cook for about 10 minutes till it becomes soft. Meanwhile, take a saucepan and keep it over medium heat, add butter and pepper. Mix these properly.

Now add the pasta water that you saved aside to the saucepan and cook it for about 5 minutes till the quantity reduces to 80 percent.

You will see your pasta becoming soft and nice. Take it out with the help of a tong and transfer it to the saucepan.

Add both the cups of cheese to the pasta and mix thoroughly. Add some more water so that the pasta is not dry.

Now add arugula to it and mix. Cook it for about 5 more minutes and you are good to go.