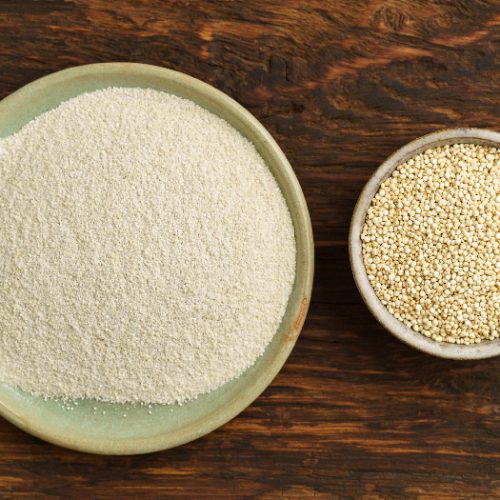 Print Recipe
Easy-to-Make Quinoa Flour Recipe
An easy DIY recipe, quinoa flour is great for people who are looking for a gluten-free substitute and love incorporating quinoa in their baked foods and more!
Add the raw, uncooked quinoa to a skillet and medium toast it until it turns brownish and begins to pop. You will get a distinct nutty smell. Keep an eye as quinoa can burn quite easily. This step can be optional, however, it lends a good flavor to the flour.


Once it is toasted, empty the quinoa seeds into either a grinder or a high-powered blender. Grind/blend the quinoa seeds on a high for a minute until it is crushed into a fine powder.

Keep a mesh strainer on a bowl and put the powdered mixture. Sift until only large lumps remain.

If it is toasted quinoa, give it time to cool before storing it. If that's not the case, transfer the flour to an airtight container and preserve it until you are ready to use it for your next quinoa flour recipes!