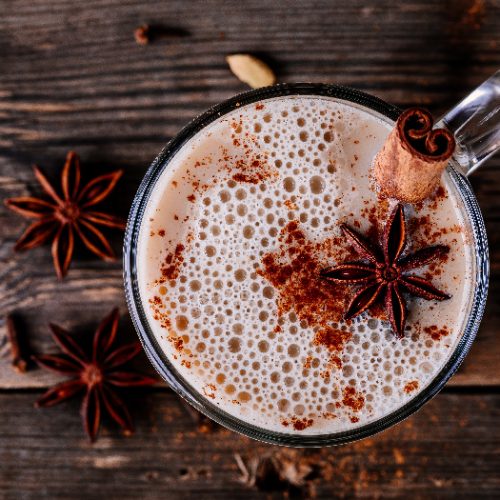 Print Recipe
Bulletproof Tea Recipe
Emerging as an alternative to the keto coffee, the bulletproof coffee follows the basic principle. Just substitute the coffee with the tea.
Start with brewing the tea of your choice. Steep the tea leaves or the teabag in the hot water for a few minutes.

To the hot tea, add coconut or MCT oil. Then add the butter, ghee or coconut oil.

Whiz up this blend with an immersion blender or in a food processor. The tea will get lighter in color with foam on top.

Drink up this creamy tea.