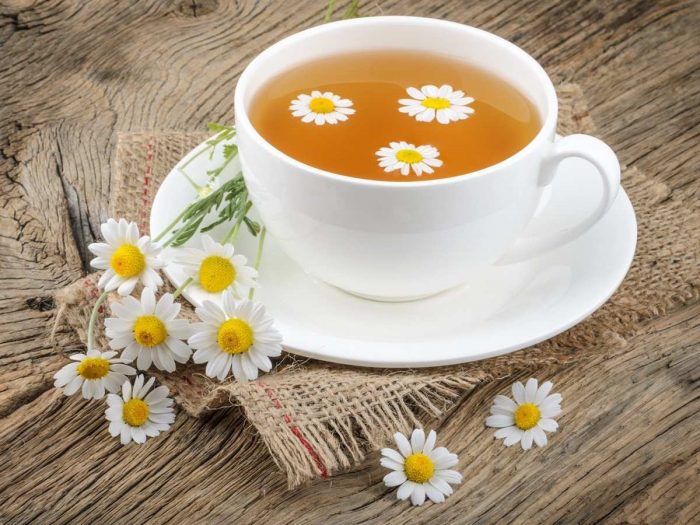 Print Recipe
Refreshing Chamomile Tea Recipe
Brew a rejuvenating cup of chamomile tea, which is known for its soothing and calming properties!
To make chamomile tea, take two cups of water in a saucepan and heat it. Once it starts to boil, take it off the gas stove and add 3 teaspoons of dried chamomile flowers to it.

Keep it covered for a minute or two and allow the dried flowers to steep. Remember that the longer you steep the dried flowers, the stronger the tea will get.

Once done, strain the tea into the cups. You can add a teaspoon of honey or any other sweetener of your liking to enhance the taste of the tea. This step is, however, optional. Mix the tea well and serve it hot.
If you want to get a less fragrant tea or don't want it to be too strong, you can go in for 2 teaspoons of chamomile tea for every cup of hot water. Otherwise, a tablespoon of chamomile tea for every cup of water is ideal.
You can also have a cold-brewed version of the same. All you need to do is follow the steps above and put it in the refrigerator for at least 12 hours.