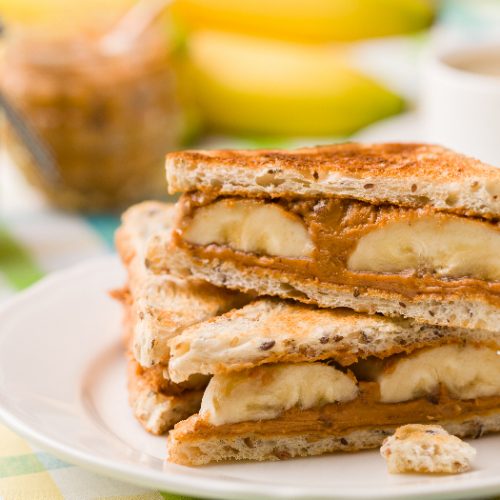 Print Recipe
Basic Peanut Butter Sandwich
This sandwich is an ode to all the peanut butter lovers!
Spread the peanut butter evenly on all the bread slices.

Now, place two slices together to make a sandwich. Repeat the same for the rest of the slices.

Cut the sandwiches diagonally and serve!
You can grill the sandwich for a crispier feel.
If you like, add banana or apple slices to your sandwich for a wholesome snack.