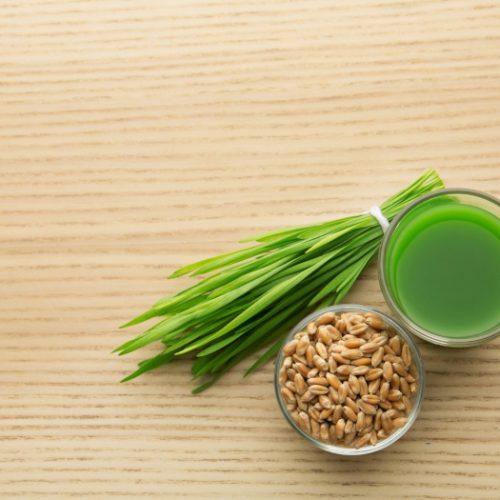 Print Recipe
Easy Wheatgrass Juice Recipe
Make your own wheatgrass drink in minutes and give it a fruity spin!
Using a Blender
Add the wheatgrass and water to the blender. You can cut down on a cup of water and substitute it with pineapple juice if you like.


Blend it for one minute on high power or till you see a smooth consistency.

Now use a fine mesh strainer and pour the juice into a jug. Use a spatula or a spoon to press the pulp in the strainer and extract more juice.

Once done, serve it in a glass and enjoy the emerald juice!
Using a Juicer
Divide the wheatgrass into three parts. This is to ensure that you do not add all the wheatgrass at once as that may cram the juicer.

Set up your juicer, add the grass in batches and process it.

Now, add the juice to a glass and dilute it with pineapple juice and serve!
If you are keen on having wheatgrass shots, then you can avoid adding water or other juices to the beverage.
You can use different fruit or vegetable juices like celery, avocado, apple, and orange juice to mix with wheatgrass juice.
If you want to store the juice for a day or two, add a tablespoon of lemon juice for preserving.
The juicing process will leave you with a residue. You can use it to make garden compost.