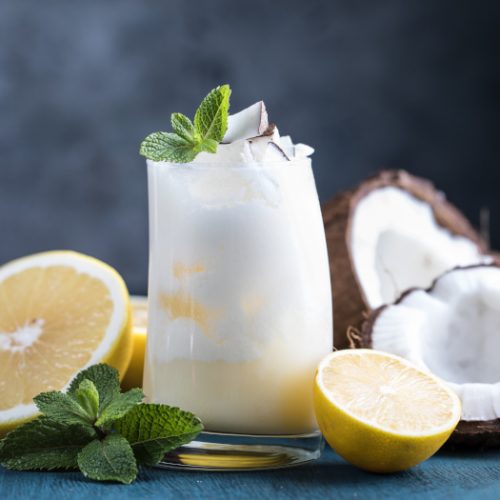 Print Recipe
White Grapefruit Mocktail Recipe
Relish this simple white grapefruit lemonade recipe and make your summer parties rocking!
Pour 4 cups of water into a saucepan.

Add pineapple juice and grapefruit juice and mix it with a stirrer.

Add sugar and juice of the lemon.

Bring to a boil and stir until the sugar dissolves completely.

The lemonade is ready, now let it cool down.

Once cooled, pour into mason jars or a large water carafe.

To garnish, add a mint leaf on top and serve chilled!
Grapefruit lemonade is simple and you can customize it to add more flavor.
It is delicious with sprigs of rosemary or with some fresh mint leaves. 
Add a couple of strawberries to infuse it with another layer of flavor.